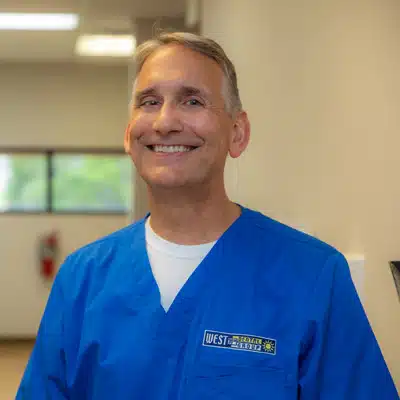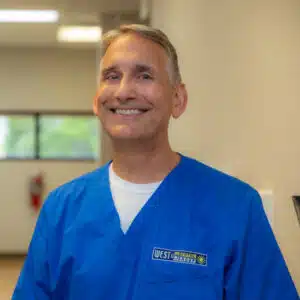 Dr. Brent Barta, born and raised in Fort Wayne Indiana, graduated cum laude from Indiana University School of Dentistry in 1984. With a keen interest in understanding and incorporating emerging technology in clinical practice, Dr. Barta was an early adopter of computers and dental implants in his practice. 
With a firm and ongoing belief that group practice provides the BEST patient care, Dr. Barta established West 10th Dental Group to provide patients with the highest-level care for any possible dental need. Today in addition to his clinical practice, Dr. Barta fills the roles of CEO and Chief Dental Officer. Dr. Barta has spoken nationally on various topics related to the practice of dentistry in a group setting.
Dr. Barta is married to his high school sweetheart, Tracy. They have three grown sons. When not in the office, Dr. Barta enjoys long-distance running, playing drums in several local bands, and traveling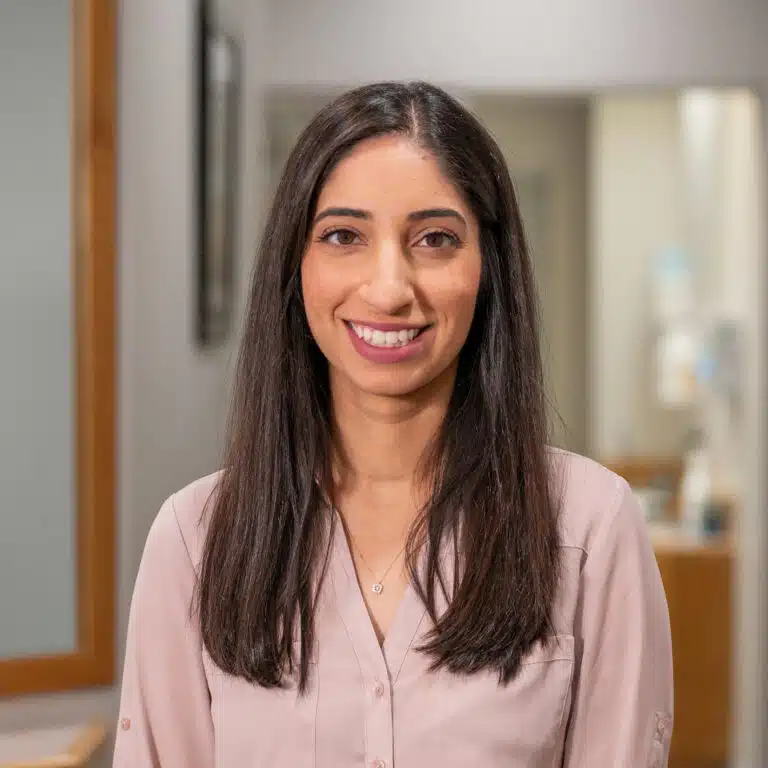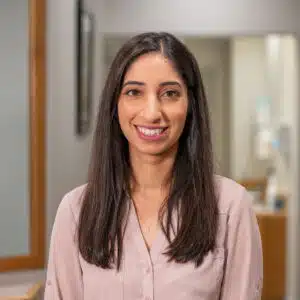 Dr. Dhingra grew up in southern Indiana. She received her undergraduate and dental degrees from Indiana University. After graduating from dental school, she moved to Dallas, Texas, where she practiced for four years before returning to Indiana to be closer to family.
She currently resides in the north suburbs of Indianapolis with her husband and one-year-old daughter. Dr. Dhingra enjoys cooking, traveling, and listening to podcasts. She's excited to be part of West 10th Dental Group!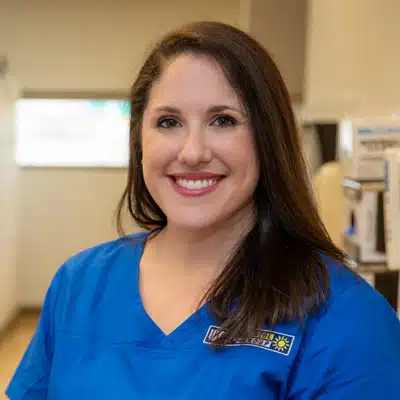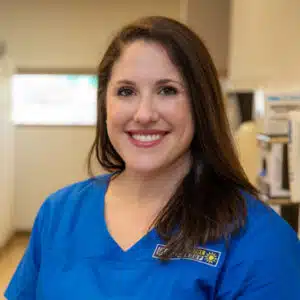 Dr. Rochman was born and raised in Buffalo, NY, and adopted Indianapolis as her home in 2013. She earned her Bachelor of Science in biology from the University of Maryland and her DDS degree from the University at Buffalo School of Dental Medicine. Upon completing her DDS degree, Dr. Rochman completed a general practice residency at the Richard L. Roudebush VA Medical Center in Indianapolis. Dr. Rochman had the privilege of providing dental care to medically under-served communities in the Dominican Republic prior to her residency and is involved in numerous local organizations serving the Indianapolis dental community.
Dr. Rochman enjoys spending time with her husband Brad and native-Hoosier children, Juliana and twins Cameron and Brooke. She loves finding great new restaurants and cheering on her favorite sports teams. Go Bills, Sabres, and Terps!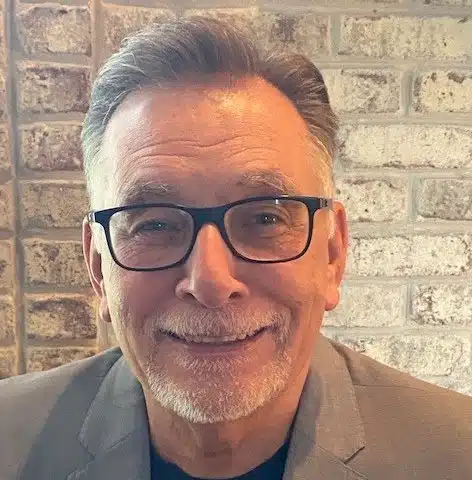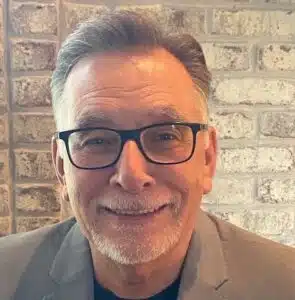 Dr. James Parsey was born and raised in Michigan and graduated from Indiana University School of Dentistry in 1983. After graduating, he established a family practice in Avon, Indiana where he successful operated for 33 years, finally selling the office in 2013. Due to his fundamental love of dentistry, retirement was short-lived, as he felt the need to get out of the house and get back to his profession! In the years that followed, Dr. Parsey continued his career working in several corporate dental settings both south and east of Avon. He spent some time as a managing clinical director for Aspen Dental, where he participated in the mentorship of younger doctors entering the Aspen system.
As a member of our team, Dr. Parsey has been excited to resume a more traditional dental practice environment that emphasizes patient comfort and comprehensive care. Dr. Parsey has practiced a full spectrum of dentistry in his career, including orthodontics, oral surgery, and restorative implantology, and he loves helping our patients get the dentistry they need and want!
Outside of the office, Dr. Parsey enjoys gardening, traveling, and woodworking. He has been married 44 years to his wife Renaye, a retired math teacher from Avon. The couple has two children—Natalie, an attorney in the Washington, DC area, and Chelsea, an anatomy and biology teacher at North Central High School. He is proud to have four grandchildren and loves sharing pictures and stories about his beautiful family!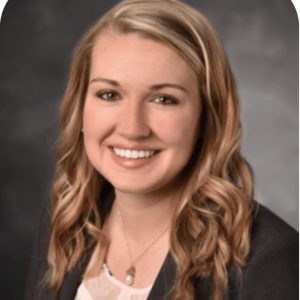 Dr. Emily Benson is from a small town in northeastern Colorado. She graduated magna cum laude from the University of Northern Colorado in 2015 and from the University of Colorado School of Dental Medicine in 2019. Shortly after graduation, she moved to Rhode Island with her husband who is also a dentist! Emily has practiced dentistry in an underserved community for the last few years. 
While living on the east coast she welcomed her son, Elliot, in September 2019 and her daughter, Dillon, in September 2021. She enjoys traveling, running, trying new cuisines, and spending time with family. 
Emily looks forward to her move to Indianapolis and providing dental care at West 10th Dental Group!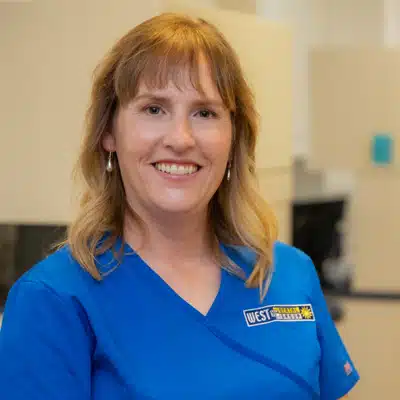 Dr. Kathleen Bradley was born and raised in Indianapolis. She received her Doctor of Dental Surgery from Indiana University School of Dentistry in 2006, after attaining a Bachelor of Science in biology from Indiana University. She practiced general dentistry for seven years in both Denver and Indianapolis. In 2015, Dr. Bradley completed a 2-year residency in pediatric dentistry at the Children's Hospital of Michigan. 
Dr. Bradley is a board-certified Diplomate of the American Board of Pediatric Dentistry. She is a member of the American Academy of Pediatric Dentistry, Indiana Society of Pediatric Dentistry, American Dental Association, Indiana Dental Association, and the Indianapolis District Dental Society. Dr. Bradley is on the Medical Staff and maintains hospital privileges at Indiana University Health North Hospital and St. Vincent Hospital, where she provides comprehensive dental treatment in the operating room under general anesthesia. She is certified in CPR and Pediatric Advanced Life Support (PALS).
Dr. Bradley and her husband, Scott, have four daughters and a son. In her free time, she enjoys outdoor activities such as hiking and visiting state and national parks with her family. She also has a black belt in taekwondo from North Indy Taekwondo Club.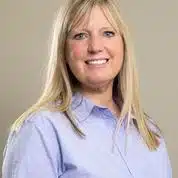 Dr. Kelli received her Doctor of Dental Surgery from Indiana University School of Dentistry in 1992. She completed a residency in pediatric dentistry at James Whitcomb Riley Hospital for Children in 1995. Dr. Kelli has dedicated her professional life to serving the dental needs of children and believes that one of life's greatest pleasures is seeing a child smile.
She is a member of the American Academy of Pediatric Dentistry, Indiana Society of Pediatric Dentistry, American Dental Association, and the Indianapolis District Dental Society.
Outside of work she enjoys cycling on the Peloton, spending time with her six children, taking family vacations, and cheering for I.U. football/basketball teams as well as the Cubs! She also loves taking walks with her German Shepherd dogs, Sam and Ella!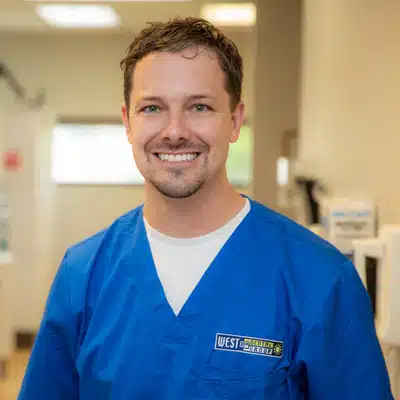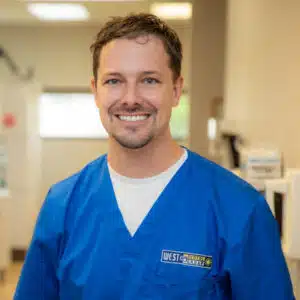 Dr. Jay Bowling graduated from Indiana University School of Dentistry in 2004, after receiving his undergraduate degree in engineering from Purdue University. Dr. Bowling joined West 10th Dental Group part-time in 2009 and full-time in 2011, practicing general and cosmetic dentistry. After completing specialty training in the field of periodontics, Dr. Bowling returned to West 10th Dental Group and works in treatment and prevention of periodontal disease (gum disease) and implants. Dr. Bowling is Board Certified and a Diplomat of the American Board of Periodontology.
Outside of the office, Dr. Bowling enjoys traveling with his wife and three children and enjoying their participation in extracurricular activities.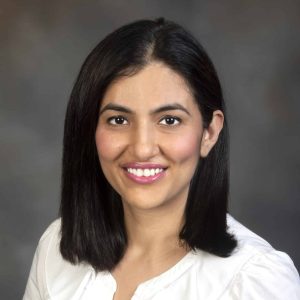 Dr. Kaveri Gandhi graduated from Indiana University School of Dentistry specializing in periodontics. Before this, she completed a fellowship in periodontics and prosthodontics at Rutgers School of Dental Medicine. Originally graduating top in her class from I.T.S Centre for Dental Studies and Research and specializing in periodontics at Goa Dental College and Hospital in India, Dr. Gandhi has worked as a dentist since 2012. And for more than a decade, she has been active in the dental field with research on lasers and stem cell regeneration. She even earned a patent in 2021 for Endodontic Access Isolators.
While Dr. Gandhi loves learning about dentistry and improving the field, she is most interested in her patients' lives and oral health. Quality, compassion, and gentle care are hallmarks of her practice. Her patients' well-being is a passion, and she looks forward to sharing this with you when creating a beautiful, healthy smile that is uniquely yours.
When Dr. Gandhi is not in the office, she loves traveling around the world and eating new foods. She has visited France, Austria, Germany, Thailand, Nepal, and Italy. She also enjoys hot yoga, photography, and journaling in her free time.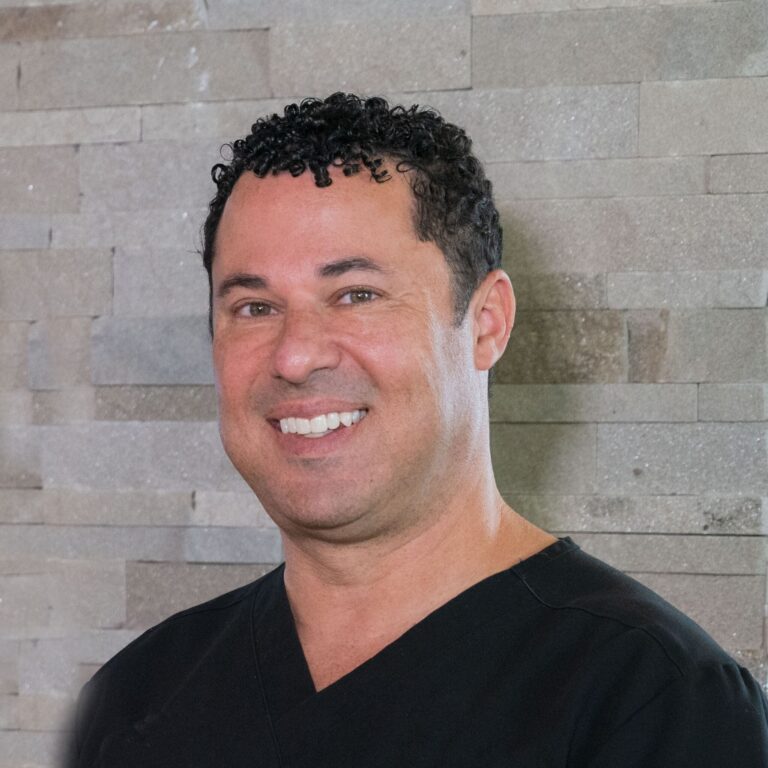 Originally from Pennsylvania, Dr. Edmond (Eddie) Kotary got his start in the dental field at the University of Pennsylvania Dental School. Upon graduating with a doctorate in dental medicine in 1998, he furthered his education through various certification courses—this included completing a program in IV sedation dentistry from the Academy of Dental and Medical Anesthesia, and he was the first surgeon in the world to complete 100 successful cases in YOMI robotics. Additional recognitions include his fellowship from the International Congress of Oral Implantologists (ICOI) in implantology and his mastership from ICOI in implant prosthetics. As a general dentist, Dr. Kotary has been providing simple and complex oral surgery procedures, as well as implant placement and restorations, for the past 26 years.
Dr. Kotary joined our team at West 10th Dental Group in August 2022 where he has made a great impact on the local community. Over his career, he has placed and restored over 4,000 dental implants, providing his patients with brand-new smiles. Additionally, Dr. Kotary has performed numerous oral surgical procedures to advance patient health and quality of life. These treatments include grafting, complex and simple extractions, IV sedation, and much more.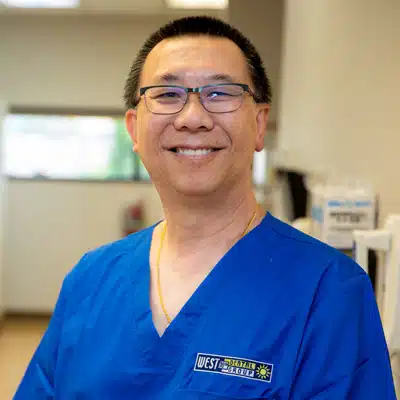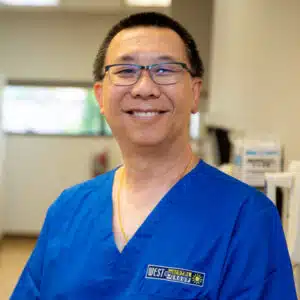 Dr. Edmund Rapp graduated from the Indiana School of Dentistry in 1987 and from Specialty Endodontic training in 1990. Dr. Rapp joined our practice in 2009 and provides specialty care for our patients needing root canals. 
Aside from work, Dr. Rapp spends time with his wife and two young sons. He also looks forward to traveling, cooking, and reading in his free time.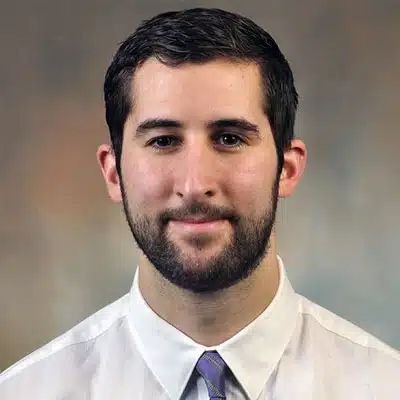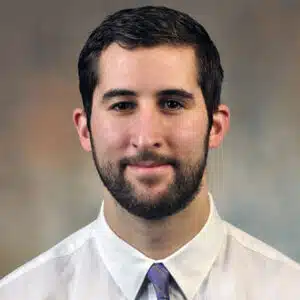 Dr. Robert (Rob) Holland is a native of Chicago, Illinois. He attended the University of Illinois for undergraduate studies and then moved to Indianapolis to study dentistry and received his Master's Degree in orthodontics. He enjoys remaining an active member of the dental research community and has authored and co-authored several publications studying the biology of tooth movement. He is an active member of the American Association of Orthodontists.
In his free time, Rob enjoys taking care of pet chickens (and cooking with fresh eggs), exploring Indianapolis, and catching up on TV shows.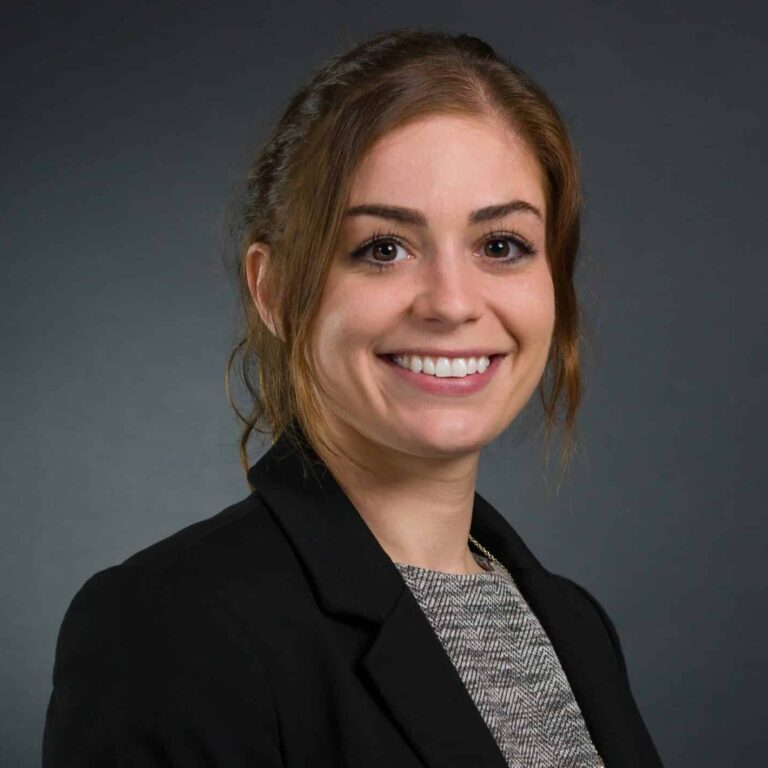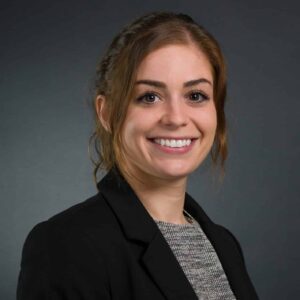 Dr. Taylor Christensen was born and raised in Illinois, but the Hoosiers quickly stole her heart when she attended Butler University. More recently, Dr. Christensen graduated from the Southern Illinois University School of Dental Medicine. She is passionate about providing the highest standard of care to every patient.
In addition to being a dentist, she is a proud assistant cheer coach at Herron High School. In her free time, she enjoys spoiling her dog, "Bird", who is an Indy native herself and named after Larry Bird. She enjoys being outdoors, baking fresh bread, and taking her dog on long walks on the Monon. She also enjoys exercise and takes lots of hot yoga, pilates, and Orange Theory fitness classes!